This is a global movement for open, inclusive, and actionable data-driven environmental research. We're excited to connect.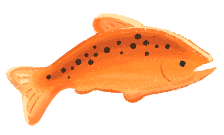 Work with us
Please email us if you're interested in booking cohorts, partnering with us, sponsoring our initiatives, or sharing your wild ideas.
Openscapes holds regular community calls, participates in conference talks, webinars, and organizes opportunities through the Champions Program and other initiatives. Browse our events listings and register to attend!