Openscapes summit reflections 2 — Changing the way we do science
This article is cross-posted on medium.com
In March 2019 I witnessed environmental scientists become champions for open data science when we brought the inaugural cohort of Openscapes Champions together for a summit in Santa Barbara, California. The summit was supported by Mozilla and hosted at the National Center for Ecological Analysis and Synthesis (NCEAS) with the purpose of building relationships, sharing lessons learned, and igniting collaborations. This is the second of several blogs, with this one focusing on the themes that continually surfaced during our discussions. It was co-developed with Halley Froehlich, Adrian Stier, Allison Horst, Malin Pinsky, Chelsea Wood, Nina Therkildsen, Nishad Jayasundara, Christie Bahlai, and Sean Kross.
---
"How do we lead our labs in doing open science right? Also, what is right?"
This was a question that kept surfacing during our discussions at the Openscapes Champions Summit. And the answer that we kept coming back to was that we need an open mindset and think not only about our future selves as individuals, but also about our future selves as labs. That means working together with lab members to try create workflows and institutional memory, so it is not so much about doing it right but about working together to try to figure things out a little bit better. This means we have to be comfortable with the fact that the softwarescape will always be evolving and improving. And that we can be open to new ideas for the lab even though we ourselves have limited time. And that is okay. But if we have an open mindset, we can create an open culture where we can reflect and evolve together as a lab.
As we explored in the first summit blog about becoming champions, at the summit we felt for ourselves that what we are doing with Openscapes is not just about coding and GitHub, it's about changing the way we do science. As we shared our progress and challenges, here are a few strategies we came up to sustain an open culture in our labs.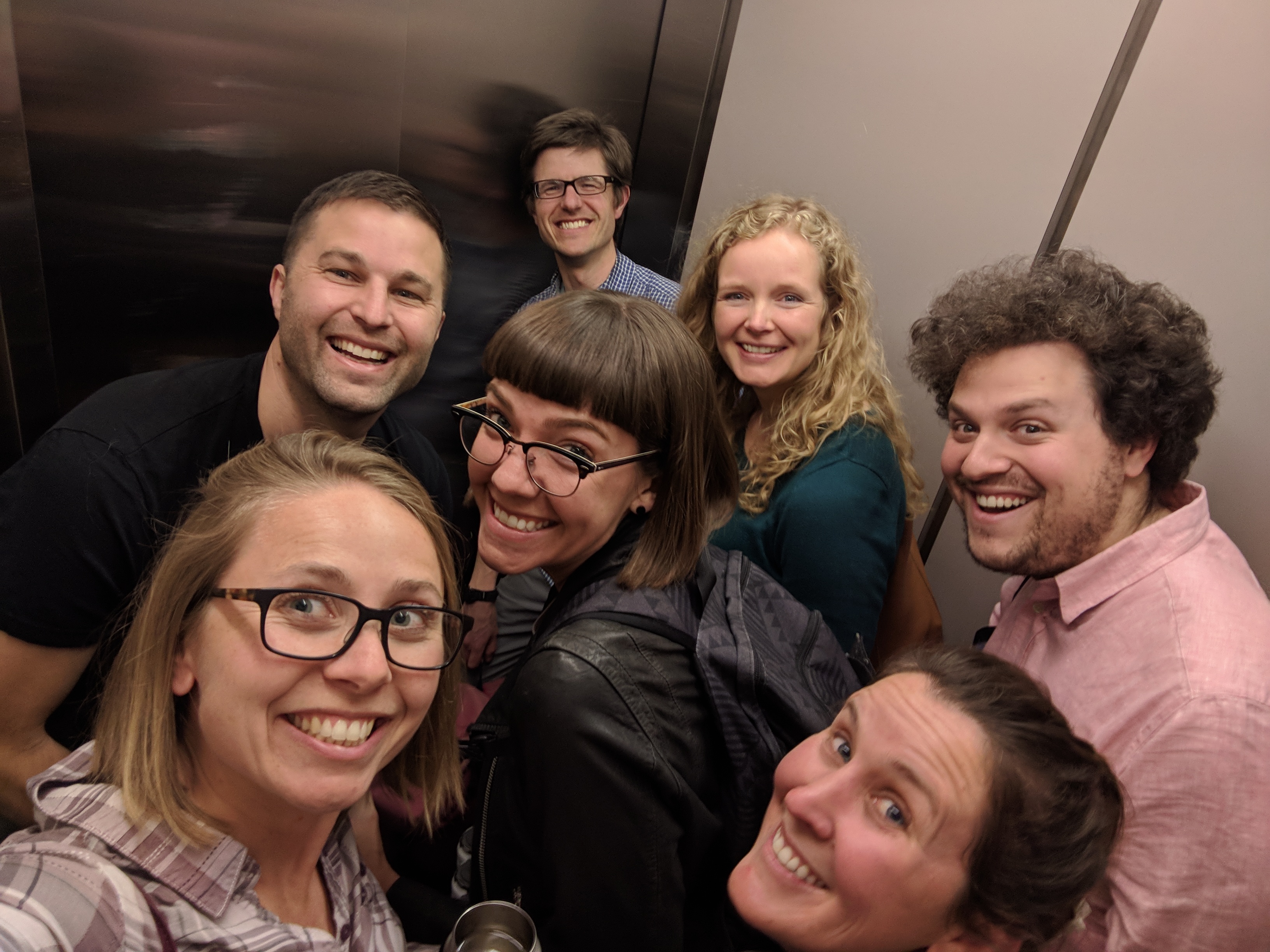 Openscapes Summit, 2019, elevator selfie. Clockwise from bottom left: Julie Lowndes, Adrian Stier, Malin Pinsky, Nina Therkildsen, Sean Kross, Allison Horst. Center: Halley Froehlich.